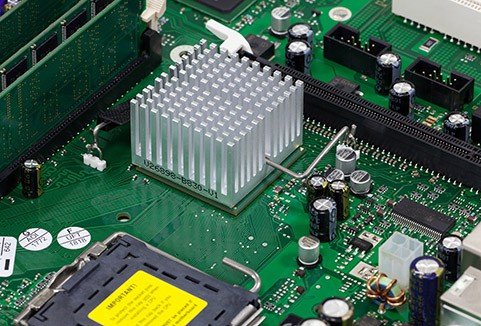 Some projects, such as some box build assemblies, need some extra work to apply unique components to a PCB assembly, or require precision placement to ensure that no damage occurs to the board or components.
Mechanical Assembly Services Cascade Provides
Cascade's mechanical assembly services include, but are not limited to, the following:
Heat sink/Fan sink assembly
Torqued screws, nuts and bolts
Application of chemistries such as silicone RTV, a wide variety of epoxies, and thermal interface materials (TIM)
Cable and harness assemblies
Custom Mechanical Assembly Services are Available from Cascade Systems
Don't see the mechanical assembly task you need for your electronic contract manufacturing project? Chances are that we can do it. Give us a call at (503) 640-5733, or drop us a line via email at info@cascadesystems.net, and talk to one of our mechanical assembly experts. If we can't come up with a solution that works for you, we can at least give you a workable alternative.
Are You Ready to Get Started?
We have a team of customer service experts ready to assist you today!